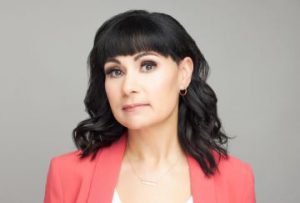 Meera Duncan RCCH PLRT DipAd
Registered Certified Clinical Counselling Hypnotherapist & Addictions Counsellor
Registered with:
IMDHA
The International Medical & Dental Association &
ARCH
Association of Registered Clinical Hypnotherapists &
RITMA
Therapists In Alternative and Complementary Medicine Association
Past-Life Regression trained by Dr. Brian Weiss
I am passionate about the healing benefits that Hypnotherapy creates in a person's life. Witnessing this shift in both thought patterns and unwanted behaviors continues to make this work gratifying beyond expression.
I am so grateful to have studied Past Life Regression in 2013 in New York with Dr. Brian Weiss, famous Hypnotherapist and author seen on several episodes of Oprah & Dr.Oz. Famous author of 'Many Lives, Many Masters', and many other books.
Offering Counselling, Talk therapy, DBT, CBT, Hypnotherapy, Addictions therapy, and EFT to heal and resolve emotional and physical issues that are having a negative impact on a person's life either physically or psychologically. Mind and body are intertwined and heavily connected, so symptoms may manifest through the body, emotionally, psychologically, or a combination that includes each type.
Hypnotherapy has had a profound positive affect on my own personal life, and been a catalyst for healing both severe physical injuries and emotional and psychological issues such as Clinical Depression and PTSD.
If hypnosis can heal and resolve chronic pain, depression and PTSD in my life, what can it improve in yours?
I have therefore made it my life's mission to share this natural powerful method of treatment with patients that come to my practice to resolve both psychological and physiological issues.
Meera's book is available to purchase at over 50 000 stores including Amazon.ca, Amazon.com, chapters.indigo.ca, FriesenPress bookstore and BarnesandNoble.com.
Or if you would like a personal signed copy for the same price of a regular copy click the "Contact Us" tab and in the Comment section write, "Signed Copy Please"  And Meera will email you the e money transfer instructions to get your limited time only signed copy.