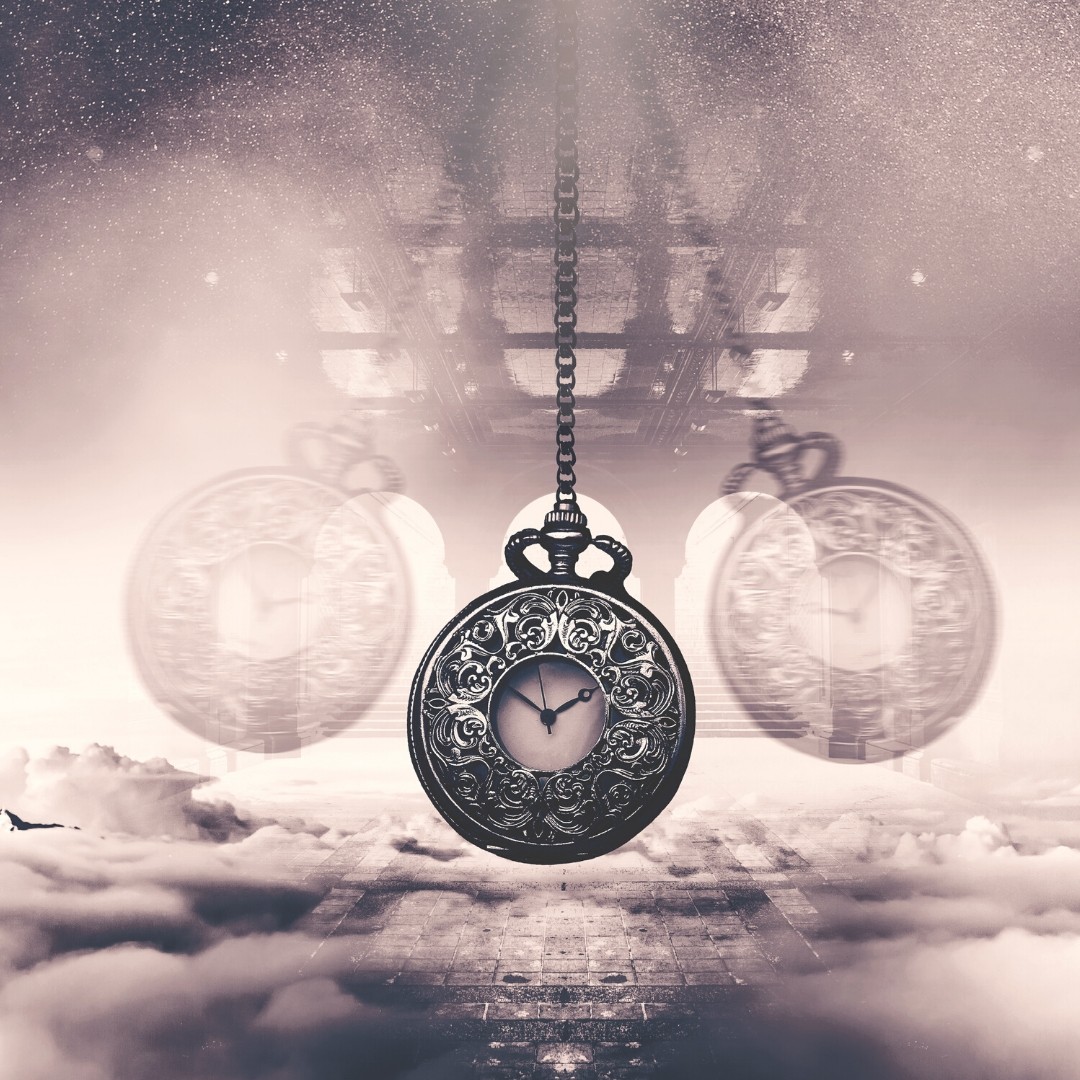 "Hypnosis, the oldest and most natural mode of healing known to man, is considered to be a potent and safe adjunct to medicine, as well as an effective procedure in psychotherapy. For thousands of years, philosophers and intellectuals have known that thoughts can control the body's functions & human behavior -that within us all there is the potential to uplift, heal, and inspire others as well as ourselves. Hypnosis is considered to be the best tool to access, mobilize, and actualize this potential." – Masud Ansari


"Sharing how Meera has and continues to help me is something I can't put into words. I feel like the fog has lifted and I'm excited about life again. She helps me work through grief and trauma, and identifies distorted and fear based thinking. She gives me tools and information that is profound on my healing journey. My friend who quit smoking with Meera's help referred me, and I am very grateful."



"Meera has helped me overcome so many triggers in the last 2 years. I can not reccommend her enough. She is patient, helpful, and will always send you home with resources to use between your sessions to assist your mental health journey."



"I went to see Meera for anxiety issues. I was very interested in hypnotherapy and am very happy I decided to go through with it. I was a little bit nervous about it at first but Meera makes you feel so comfortable and explains everything so clearly, nothing to be nervous about at all! I am amazed at how easy and empowering the sessions are. I found that it has helped me immensely! Would highly recommend Meera and hypnotherapy to people with anxiety."



"Meera is very supportive and a great listener. It was nice to have a safe place to process my journey and look forward to future sessions with her. I would recommend her to anyone looking for a good counsellor."
"After 10+ years of being the go-to driver for all road trips, driving being something I truly enjoyed, things began to change. It was a very slow change, slow enough that I could easily sweep these growing issues under the rug. I started driving less and less. I felt extremely lost going from a confident driver to someone who was anxious hours before having to get into a vehicle. As soon as I met Meera, before I even knew what these sessions would look like, I felt hope. She has this aura about her that makes you feel safe and see things in a different perspective. After a few sessions I had a lot of confidence back when it came to my driving. I would say our sessions positively affected even more than my driving; it has improved my confidence in every other aspect of my life. Thank you Meera!"
"I've quit smoking many times but was always unable to stay quit. I went to Meera looking for a long term solution. I really appreciate she suggested we deal with a couple of things first to get into the right space - when I did quit, it went remarkably well. I'm now 1-year smoke-free and I can "feel in my bones" that I'll never go back. So liberating! I've now come back to Meera to deal with other issues. Hypnotherapy has been surprisingly effective and Meera is so patient and compassionate she makes it easy."
"I was definitely not in favour of having anyone cut into me for any reason but I found myself having no choice except to face total hip replacement. I wondered if Meera might be able to help in any way. Having never experienced hypnotherapy, I didn't know what to expect. I was absolutely astounded to uncover in our sessions that the physical pain that I was experiencing was connected to a relationship issue that I had carried for many years for which I had tried counselling in the past, but nothing changed. Hypnotherapy instantly melted the anger, boosted my self-confidence, and mended not just one, but two key relationships that seemed doomed. The surgeon and physiotherapist were delighted that healing from the surgery advanced rapidly. I too was very pleased with the physical as well as the emotional healing. To top it all off, pain after the operation was non-existent! Meera was incredibly insightful and skilful. The entire experience exceeded my wildest imagination!"
"Your guidance and friendship through this difficult time period of my life has been invaluable. I'm so glad that I took the time to stop by that little store on my way home to speak with you. Thank-you, also, for sharing with me your story, and how you overcame difficult periods of your life with more strength and clarity. It was truly inspirational. I'm ready to begin the next stage of my life, and the confidence that you've helped me build will certainly help pave the way. Thank-you again Meera for all of your help. I will never forget the impact you've made in my life."
"Honestly, I was a bit sceptical and maybe even nervous about hypnotherapy. Meera quickly put my mind at ease when she explained the process. My appointment worked like a charm and I found it so easy to quit smoking! I would definitely recommend hypnotherapy with Meera to anyone considering it!"
"I have been attending therapy with Meera Duncan for weekly sessions from July 10, 2019, to Oct 4th, 2019. I have truly noticed a great impact on my mental health since this therapy commenced. Hypnosis has assisted me to examine and release traumatic events of my past. This has allowed me to explore new insights as to how those events impact my ability to cope with my bipolar imbalance. Through hypnosis visualization and EFT I am able to settle myself in highly effective way gaining both clarity of thought and perception. I feel many of these unresolved emotions or traumatic events have increased or led to depression or mania. Bipolar illness is caused by a chemical imbalance within the brain. Any emotional response within the body creates a physiological response within the body. I'm not trying to say that Bipolar illness is caused by an emotional disturbance, rather that emotions can exacerbate the illness itself setting the ground work of an episode. I had noticed with using the therapy I can step down my emotional turmoil and has had a direct effect on my bipolar episodes. This is, in fact, what I have been experiencing undergoing this therapy. Hypnotherapy has taught me to deescalate my thoughts and reactions. I have experienced shorter durations of depressive episodes since commencement of therapy. I have and will speak highly of this effective therapy to my peers and others suffering from bipolar illness."
"Honestly I was a bit skeptical and maybe even nervous about hypnotherapy. Meera quickly put my mind at ease when she explained the process. My appointment worked like a charm and I found it so easy to quit smoking! I would definitely recommend hypnotherapy to anyone considering it!"
"In my practice, (as a Shamatic Teacher/Practitioner) I often run across clients who have a significant block that is unconscious. I met with Meera to get some support with dropping some unwanted weight. Under hypnosis, she told me to think like a thin person, rather than thinking that I'd like to lose weight. I felt immediate results after each session, and have dropped 2 jean sizes since then! I would highly recommend her to anyone who wants to get past some deeply rooted beliefs that continue to hold them back!"
"I am unable to explain how blessed I feel for finding Meera. I have been 'looking', off and on, for the last couple of years to do hypnosis to quit smoking. I didn't want to quit, but I wanted to be a non-smoker. I was so worried about the "quitting process" that I had tried in the past. I had heard great things about how hypnosis worked, but was pretty sure it wouldn't work for me. Each time I would find someone who offered the hypnosis for stop smoking, I would then find a reason not to do it. This time when I found Meera's website, I decided it was time to do this, no more putting it off. I was extremely nervous about being hypnotized, and being a control freak, was sure that I would not be able to relax to let the process work. Meera really helped calm me completely prior to even getting to the relaxation point. When it was over, I remembered most of it, and was still pretty sure it didn't work...I left there and felt a very strong feeling that I needed to throw out the pack of smokes I still had in my pocket (I planned to have one on the way to the store to buy more after the appointment). I put them in the garbage, and haven't looked back since. I feel amazing, my kids are extremely proud of their mom for doing this, after smoking for over 25 years. I haven't had any cravings to over come, and I really don't feel like I quit more like I was never a smoker. I honestly didn't realize how much time and thought went into planning my smoking time, until I found that I had extra time in my everyday routines. My husband and myself are now both working on weight loss with Meera, and I personally feel that I have complete control over my life, which is something I haven't felt in a long time. I can't stop telling people how I did this, and how easy it really was."
"When I came in to see Meera for my consultation I told her simply that I was tired of being afraid, and because I was afraid I was stuck. I was afraid of everything, from social situations to taking any risks or taking advantage of opportunities at work. I had this negative tape recorder running in my head constantly telling me your not good enough, don't talk because what your going to say is not worth hearing, don't try because you can't do it. I asked her if she could help me, and she looked at me and said yes I can. I started to cry because I really didn't think it could happen. When you live in that constant flight mentality it takes such a toll on your emotional, and physical state. My hypnotherapy sessions have focused on self confidence, and visualizing myself as a confident, creative, intelligent woman. The sessions have been very successful. The negative tape recorder in my head has stopped and I feel a peace that I have never felt. That is priceless. I have also been blessed to connect with loved ones on the other side during my sessions. I felt a love from them that knows no bounds. I have a very hard time describing it, but it felt awesome. I will continue my sessions because now I have seen the power of the subconscious, and I want to tap into that. Meera you are an amazing, caring individual, and I believe you have been placed in my life to help me. There are no coincidences in life, and I am so happy we have been brought together. I would recommend to anyone to try hypnotherapy, for any type of issues you might be experiencing in your life. The only thing you need to bring is a open mind & a willingness to change. Thank you Meera."