The Story Inspires Each Of Us To Discover Our Own True Calling In Life ‒ Interview With Meera Duncan
As a therapist breaking new ground with her world-renowned treatment protocol for Bipolar Disorder, published author, and founder of Environmental Stress-Targeted Therapy, Meera Duncan inspires each of us to search for our own personal true calling in life.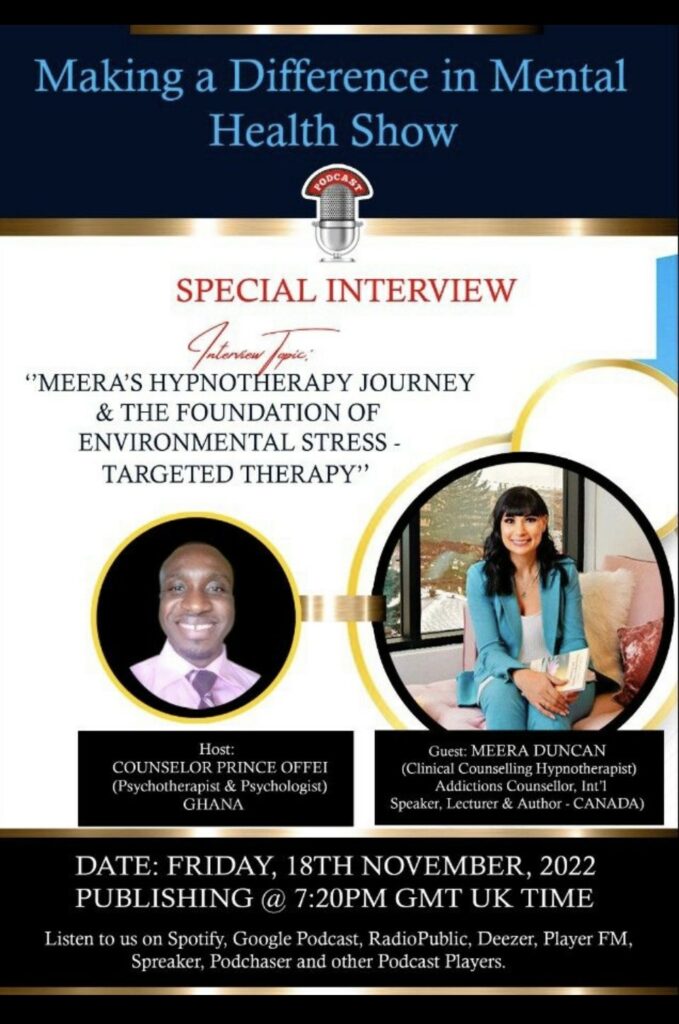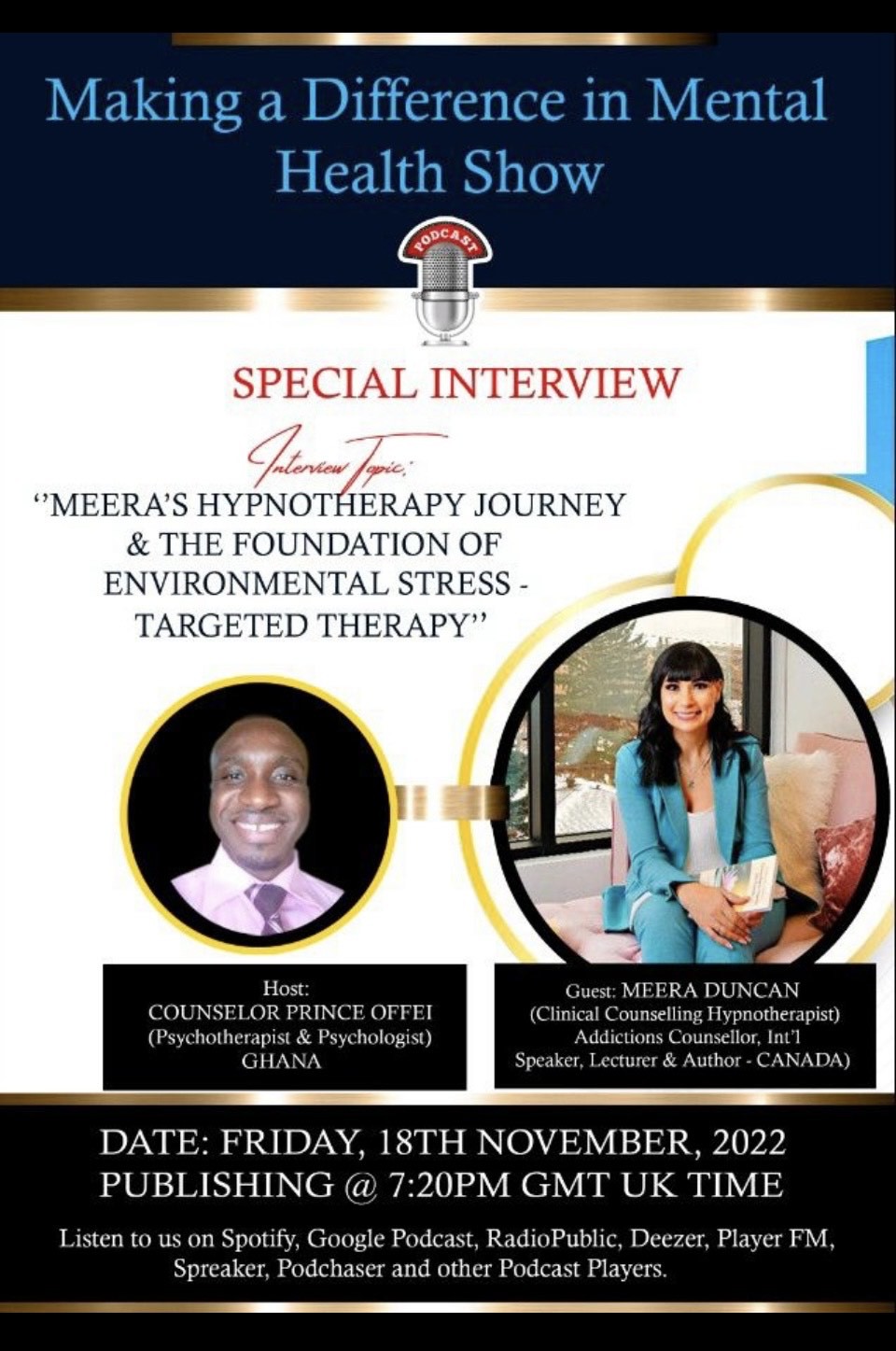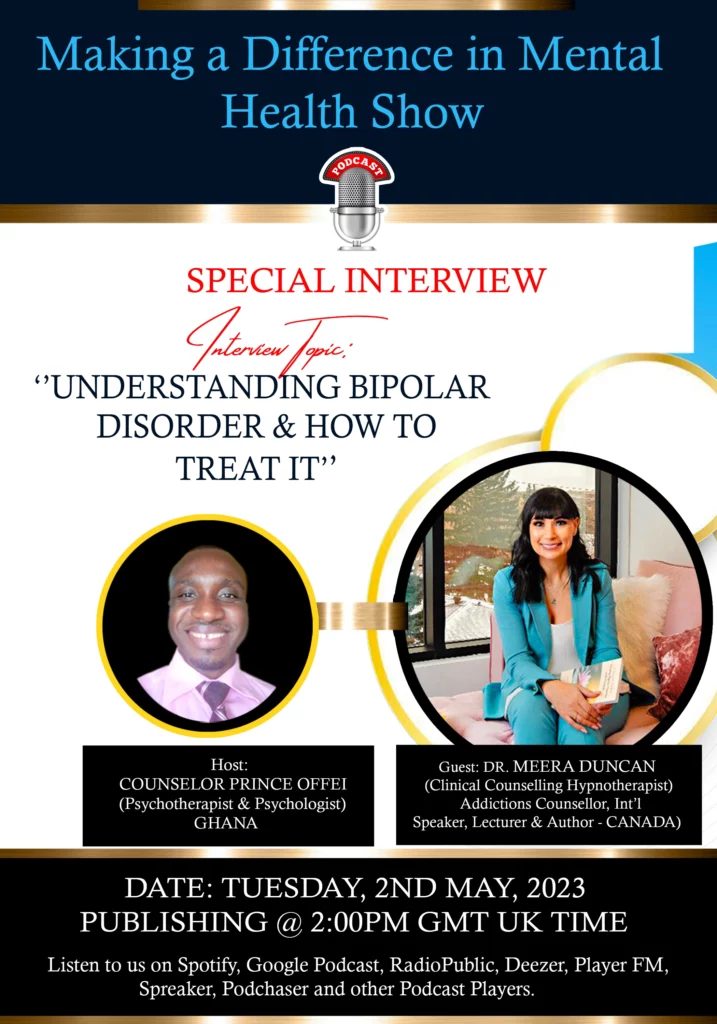 MEERA'S HYPNOTHERAPY JOURNEY & THE FOUNDATION OF ENVIRONMENTAL STRESS-TARGETED THERAPY
Join our UPCOMING Twenty eighth (28) episode featuring Meera Duncan Author & Registered Clinical Counselling Hypnotherapist in a SPECIAL INTERVIEW. "Making a Difference in Mental Health Show"

Meera will help us to understand her own hypnotherapy journey as well as her ground-breaking work on Environmental Stress-Targeted Therapy.

She has depth of knowledge to share with us.

DON'T FORGET TO JOIN US FOR THIS INTERVIEW!

Find the host on all social media platforms with the name "Counselor Prince Offei" or "Counselor Prince & Associates Consult (CPAC)", and make sure to SUBSCRIBE, LIKE, SHARE, and COMMENT on any podcast app.
Meera is honoured to be featured as one of the "Women Leaders to Look up to in 2022"
Due to her research and work for International Women's Day collectors edition, Passion Vista Magazine.